Considering the value of PPC, but not sure what a company like Zero Down PPC can really offer your business? Maybe you leverage a model that doesn't seem to have room for PPC, maybe you're already happy with the online marketing approaches you're working with. What's important, then, is to understand the sheer flexibility of PPC in the hands of an expert team—few marketing tools work as well to complement and supplement nearly any other approach. Still not convinced?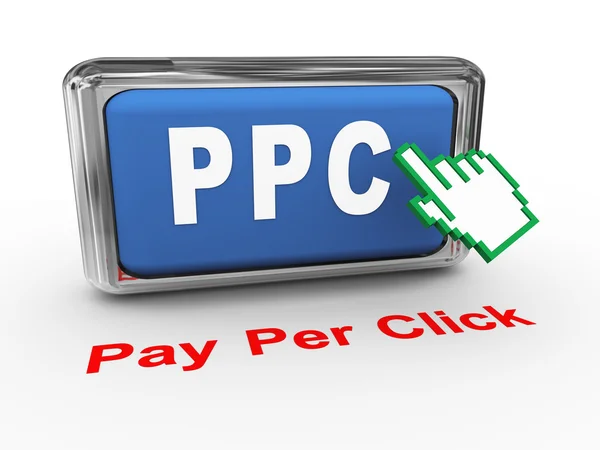 Just check out these seven ways to leverage a ZDPPC campaign in your web marketing—whatever your current approach may be.
#1  Direct traffic to your sales pitch
It's hardly elegant, but sometimes it gets the job done just fine. If you've found yourself in a position where you can secure a healthy ROI by directing clicks straight to a sales pitch, more the power to you—not every marketing strategy needs to be complex and layered. Sometimes, you can make a lot of money by standing in the right place and holding out your hands.
That said, this avenue will only work to a respectable degree when you manage to tap into an under-served, highly primed market; with excellent keyword research, a hefty dose of luck, and a stellar landing page, this can be the entirety of a campaign. Just don't convince yourself you're dealing with one of these easy, zero-effort markets when you're not—it's a waste of an opportunity.
#2  Bringing in traffic for your funnel
The more elegant cousin of the straight-to-the-sales-pitch approach deposits the prospects clicking your ads at an appropriate stage of your funnel, and leaves the rest to your web of content. If your content marketing is spot-on, but you're lacking in traffic, this is a great way to drive the profitability of your business way, way up with minimal additional effort.
Even if your traffic already looks good, 'ad clickers' usually aren't the same group of users finding your site via social media, natural search engine results, etc., so you're not wasting money by investing in PPC as a parallel traffic source.
#3  Branding
Sometimes, all it takes to improve your bottom line is putting your name in the right place. Even if your ads aren't getting clicked, they're often being seen, which has a value of its own. Sitting alongside big name brands in your niche can rub off on the way consumers perceive your company—and of course, you get an opportunity to put a message in front of interested eyes.
It's an unusual approach, but a company could even conceivably aim for 'interesting to read, not something you click' to get essentially free opportunities to brand—after all, it's Pay-Per-Click, but impressions can be leveraged for your business' growth. You can even gain a bit of authority in your market, by putting your name in front of the right eyes with the right message.
#4  Market research
The nature of PPC makes it very easy to experiment with different approaches for different markets, then observe how the people entering your content from those approaches proceed through to buy or not buy your product. It's important that you're leveraging the right tools or working with the right experts to make this happen, but it's definitely a strong route to understanding your market and prospects in the right hands.
#5  SEO tests
Wondering whether certain keywords really have juice, or won't be worth the effort? You can test the value of keywords quite easily with a PPC campaign, giving you healthy insight into the value of keyword phrases. Once you know what works and what doesn't, you can begin developing a SEO campaign for natural search rankings to improve traffic and the cost efficiency of your marketing, even if for one reason or another the PPC doesn't offer a respectable ROI by itself.
#6  Tangential traffic
The minimal time involved in getting a PPC campaign up and running means a savvy business can go for keywords and traffic that otherwise wouldn't be worth an investment of time and effort. Add together traffic from dozens of tangentially-related, low-competition search phrases, and real high-value traffic offering, an excellent ROI can emerge. You might even spot major untapped veins going this route, putting yourself at the forefront of a high-potential, low-competition search.
#7 Short-term buzz
Sometimes, you don't need a PPC campaign to be profitable over a longer period of time. Sometimes, it's enough to have a surefire guaranteed way to blast your name to the top, putting your brand, your product, your big announcement in front of the right eyes. Do that with the right product at the right time, and the relatively small crowd you reach with your PPC blast will spread the word without you spending any more money.
What's important is timing, and making absolutely sure you can make a strong impression at the time of your blast. After all, if you start a buzz and the word going around is negative, you're in for a major mound of trouble moving forward; this is a tool for making the message around your company louder. Making the message around your company good comes first.
The flexibility of the ZDPPC approach is a tool every company should desire for its toolbox. PPC need not be a major component in your marketing to be worth your time and attention; just remember that it's there, that it has its uses, and that leveraged properly it will improve your bottom line.
---
Sources: https://www.zerodownppc.com/