Trying to decide whether you'll benefit from the services of ZDPPC? After all, many companies have been burned by attempts to use PPC in the past; even near-guaranteed traffic doesn't necessarily equate to a respectable ROI. With that in mind, it's important to assess the value added by the expert services provided by ZDPCC—the full potential of what a well-researched, executed, and maintained pay per click campaign can do for your business.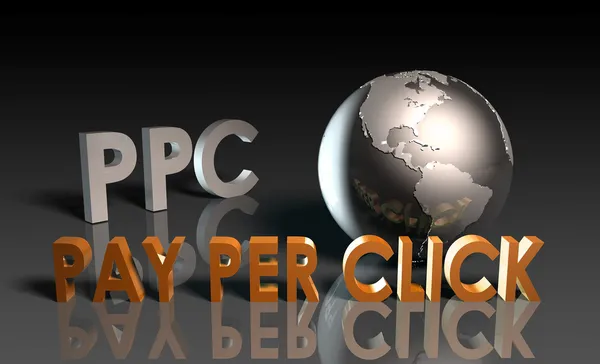 Consider these nine ways your business stands to gain:

1) Better traffic vs. more traffic

Anyone with a bit of money to invest can utilize PPC campaigns to get more traffic to their site. It takes nothing more than some knowledge of what people search for relative to your site and the willingness to spend whatever it takes to win clicks. But that's not a strategy that's going to see you earning a worthy return on your investment; in all likelihood, as taking such an approach will equate to flushing money down the toilet.
The secret to PPC is in refining the quality of your traffic—that's what a ZDPPC campaign will do for you. Instead of taking the broadest approach possible and competing with the fiercest possible competition at the worst possible ROI, ZDPPC will help you find subtler approaches. You may see less traffic with ZDPPC versus a blind PPC campaign, but the people visiting will be far, far, far more likely to become qualified leads and customers, instead of bouncing away almost immediately after costing you a click.

2) More efficient management tools

The tools required to make the most of PPC can get quite expensive, but by hiring ZDPPC to handle your campaign you'll get all the advantages with none of the mandatory investment. If PPC isn't going to be a major plank in your marketing platform, it can be very hard to justify using these tools, which can in turn make PPC hard to justify. By working with ZDPPC, you get all of the advantages within the major commitment.

3) Superior keyword research

Keyword research tools have come a long way, but it's still as much an art as a science. Without an experienced expert or three in your corner, you're not going to find the juiciest, most profitable keyword phrases for your business barring major good luck. Working with ZDPPC gets you the quality of keyword research every business needs to make the most of its PPC, without the headache of training or headhunting such a talent on your own.

4) Market research via PPC analytics

You can learn a lot about your market by looking at how they search. It's not uncommon for savvy companies to identify new ways to segment their customers and prospects based on what their PPC analytics show them; with the tools and expertise of ZDPPC on your side, you'll have a better chance than most to identify new groups, new ways to market, new opportunities for all of your

5) Improved margins on clicks

Pay per click generally isn't a pure brute-force auction system; your bid isn't purely competing with other bids. Google and other search engines care about their perceived quality, which includes the ads they post; by making sure your ads better fit your site and your search terms, you can cut the expense of your clicks without losing any ranking. That's a pure increase to your PPC profit margins without any strings attached.

6) Agile marketing

A well-maintained PPC engine can quickly adapt to changes in the market, giving you amazing agility with your marketing. You can have ads up and appealing to a new slew of prospects within hours of an exciting new search term erupting across the web if you have the right team in place. You can try this without a team, but you're going to end up with overpriced ads or competing too directly on a hot subject. Work with ZDPPC, and you can seize fullest advantage of every opportunity which arises in your industry.

7) Branding

Professional, appropriate ads look good for your business. Sloppy, rushed ads on dubiously appropriate keyword searches harm your brand. It's that simple. You don't even need to be getting clicks for this to hold true; people will remember seeing your ad at the top of their search results, even if they don't think to click. When your name comes up again, your authority and authenticity in that prospect's perception will be at least partially based on what that ad looked like—so make sure you're getting it right.

8) Shutting out competitors

A good PPC firm doesn't just get you good traffic, it helps you keep your competition on their toes in the process. If your competitors are operating completely unchallenged on certain appropriate keyword phrases, that means they have all the opportunity they could possibly want to shape the narrative in their favor or against you. By working with a savvy PPC firm such as ZDPPC, you can sniff out these uncontested battlegrounds and get back into the fight—even if you can't shut them out completely, you can mitigate their domination of various segments.

9) Reinforcing other marketing channels

Used properly, PPC can work as a wonderful reinforcement for nearly any other marketing channel you have in mind. You can feed a potent inbound marketing campaign with PPC, use PPC on low-competition keywords to get eyes on sharebait and thus empower your SEO, you can drive people to your social media accoutns to let your social campaigns work their magic, etc., etc. There's no marketing approach where PPC can't be used to your advantage, as long as you have the finesse and savvy necessary to see how it fits into the whole—something you'll have if you work with ZDPPC to make the most of your pay per click endeavors.
PPC doesn't have to be a clumsy brute-force marketing tool. It has its own uses, its own role—its own potential.
---
Sources:
http://blog.hubspot.com/ecommerce/4-tips-for-a-successful-ppc-campaign
Read More